It's official! The Oodle team is now an award-winning agency after taking home several marketing and advertising awards this week from our work with the University of Cincinnati Online. Following submitting work to both the 2020 Internet Advertising Competition and the 2020 Collegiate Advertising Awards, Oodle took home a total of eight awards across multiple categories.
How the heck did we get here?
The IAC is a competition highlighting the best digital advertising campaigns across nine online formats including online ad, video, mobile, newsletter, email and social media. You can visit their site for more information on the organization and 2020 award-winners.
Our work was submitted and won in five categories, including Best University Integrated Ad Campaign, Best Social Media Campaign, Best University Online Campaign, Best University Online Video Campaign, and Best University Online Ad.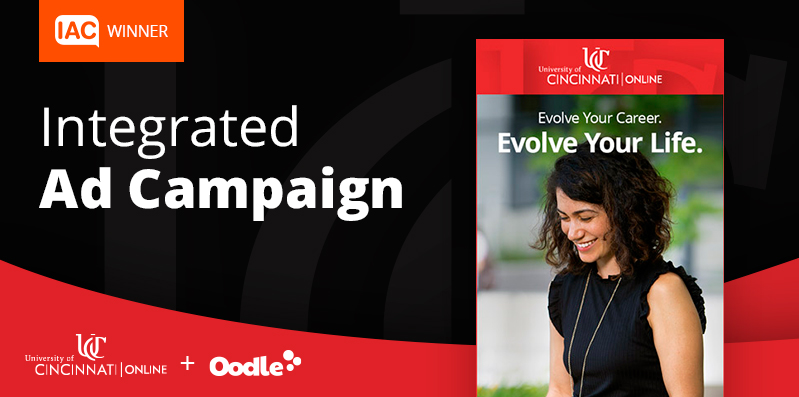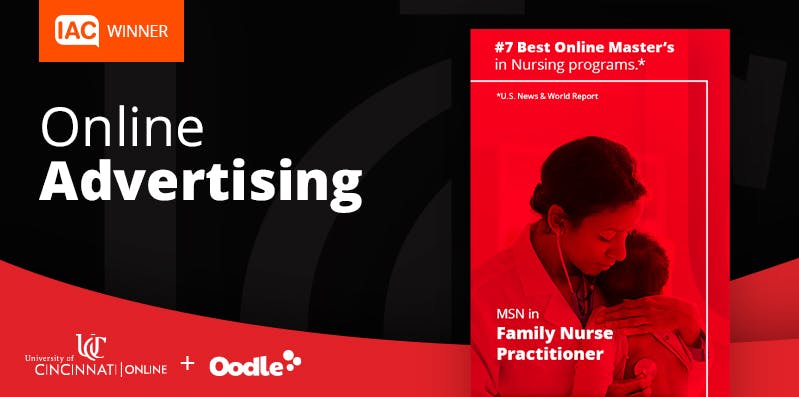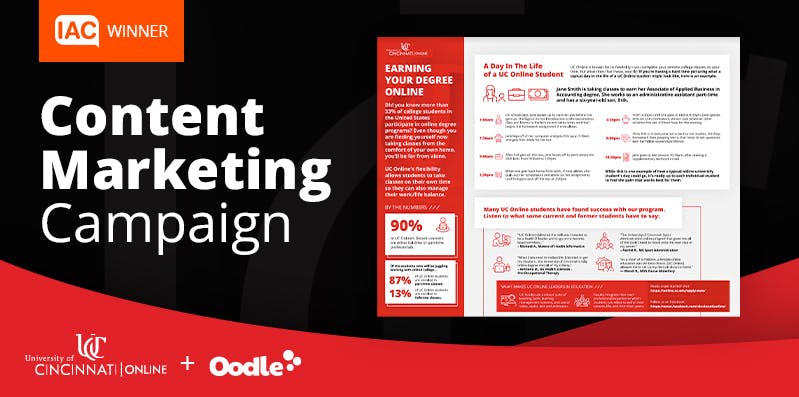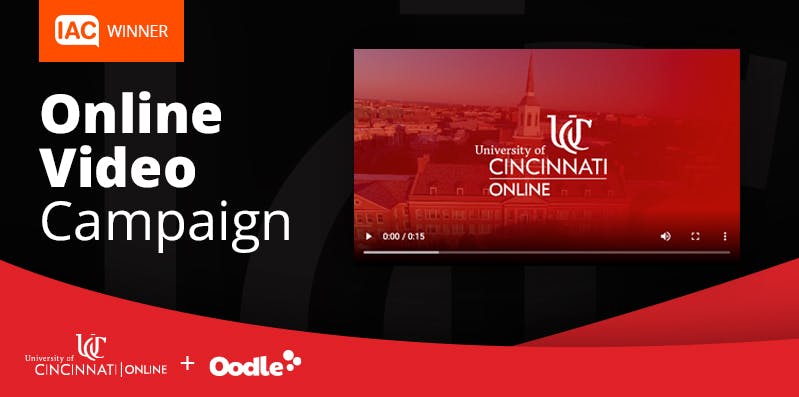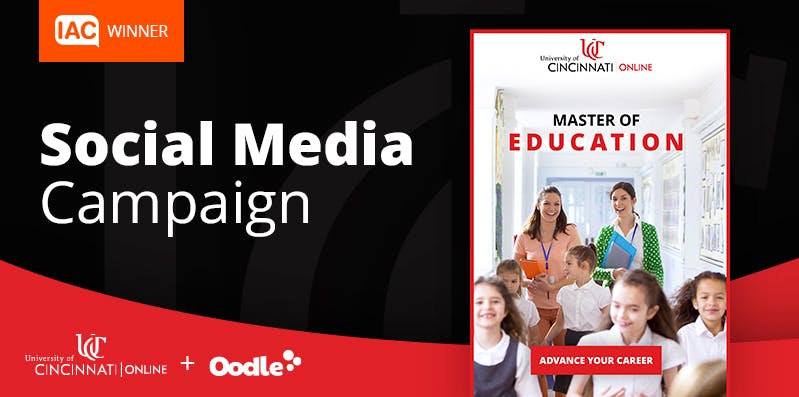 The Collegiate Advertising Awards take our submitted work and measure it against digital marketing campaigns from colleges, universities and other educational organizations from across the nation. Oodle took home gold for both our at-a-glance program infographics and special video production, and silver for social media marketing.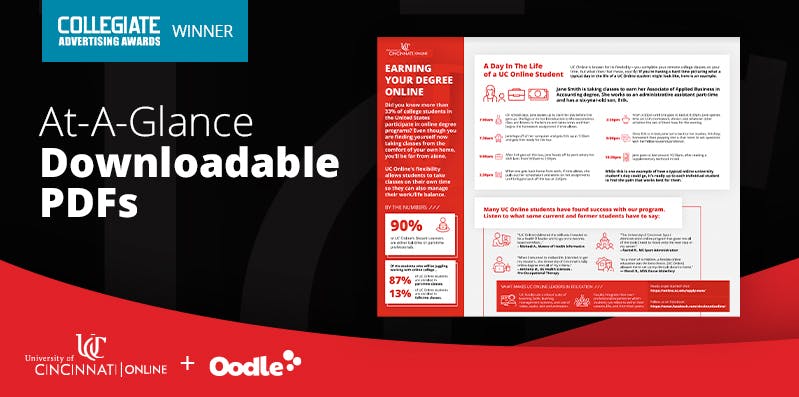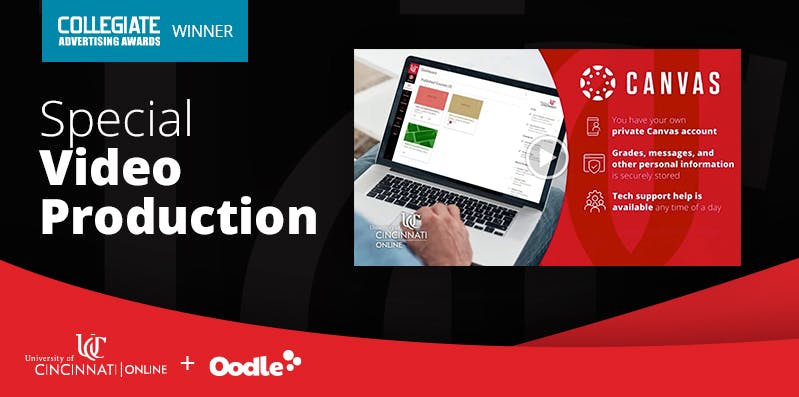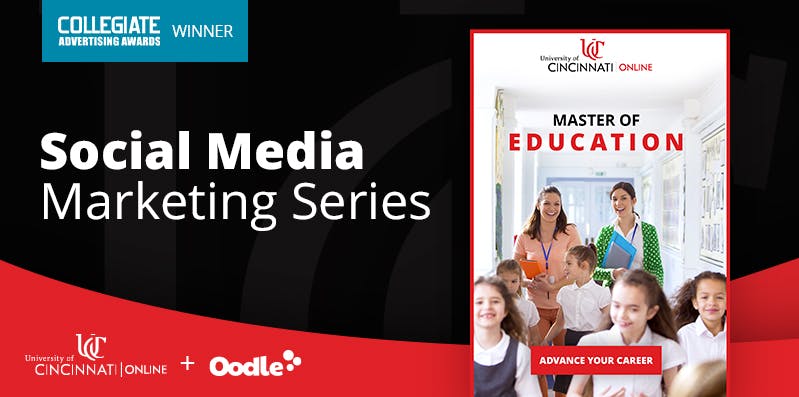 The fact that we're still able to push out award-winning work with all of the changes in the world right now feels pretty darn good and is a huge testament to the amount of work our whole team puts in. From communication and strategy to design and implementation, our entire team puts their blood, sweat, and tears into all of our projects. Recognition for hard work motivates us to continue to move the needle for all our amazing clients.
Thanks to our teams at Oodle and University of Cincinnati Online as well as all of our other clients who trust us to create game-changing content on their behalf. Cheers to the future and to continuing to produce award-winning work for a long time to come!